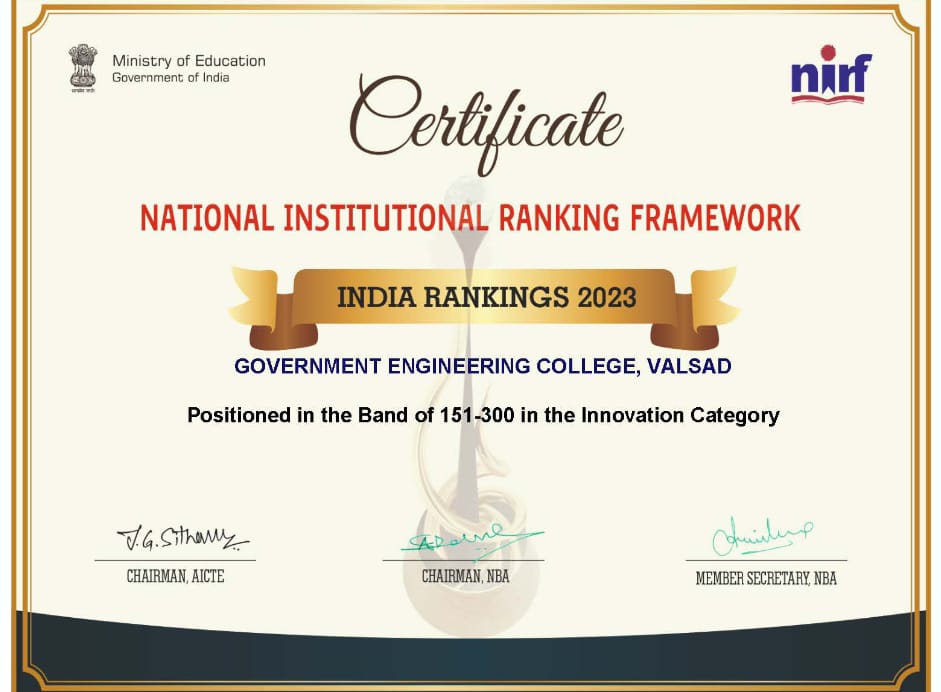 Government Engineering College Valsad is established in year 2004. The institute aims to provide quality education for professionals courses that makes students knowledge with the subject domain and worthy citizen as well. This institute is recognized by All India Council of Technical Education (AICTE), New Delhi and Institute of Engineers (India). The college is administrated by Directorate of Technical Education, Gujarat State, Gandhinagar and is affiliated with Gujarat Technological University. A total of about 4695 UG students and 63 PG students have completed graduation from the institute till 2021.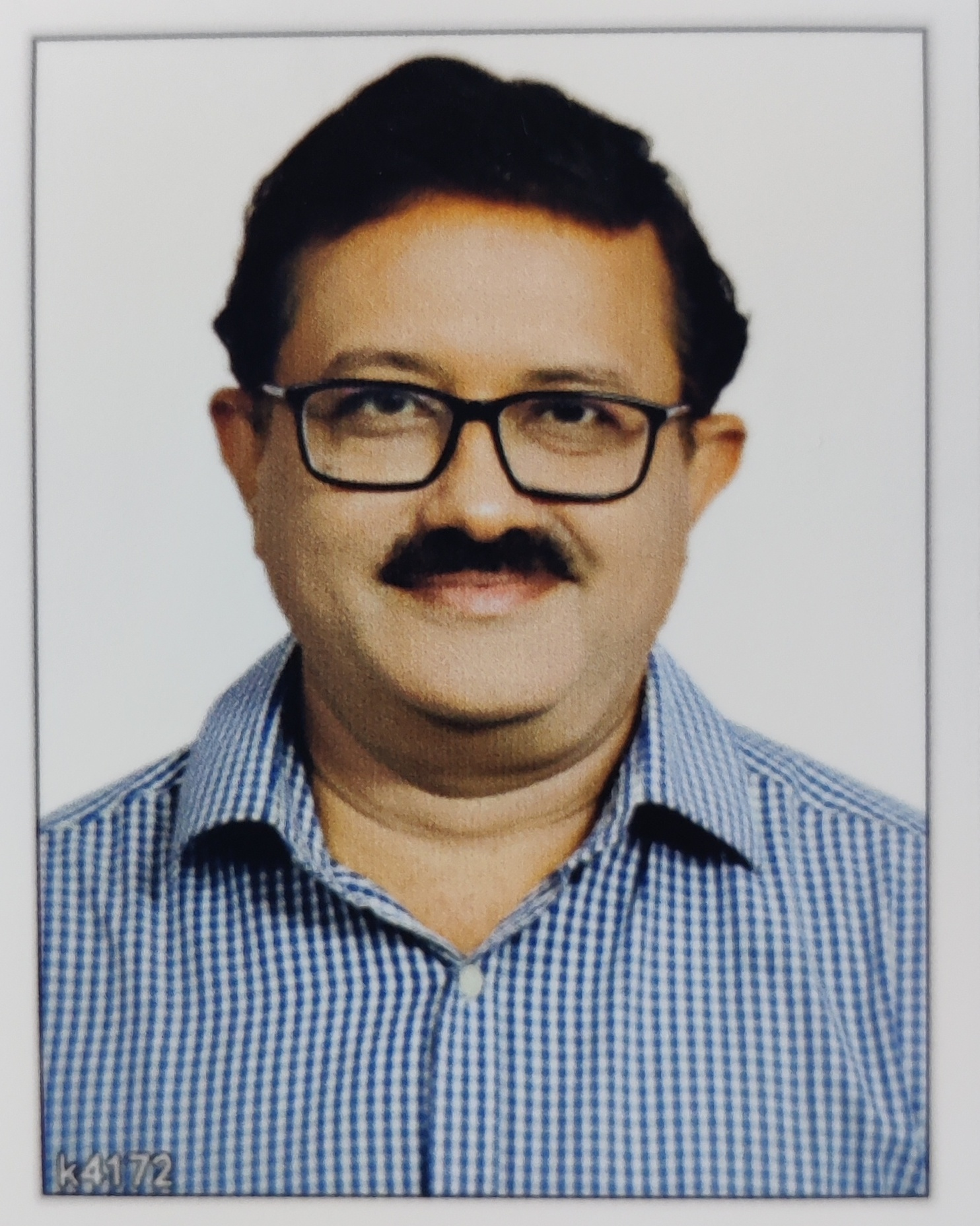 Dr. V. S. Purani
Ph.D.(Civil Engg.)
Dear Students,
Congratulations on embarking on your journey in the field of engineering! Your dedication to learning and innovation is commendable. Remember, engineering is not just about solving problems; it's about creating solutions that can change the world.
Stay curious, ask questions, and don't be afraid to explore beyond the boundaries of your textbooks. Collaborate with your peers, seek guidance from your professors, and engage in practical projects whenever you can. The challenges you face will only make you stronger and more resilient.
Keep in mind that failure is a part of growth. Learn from your mistakes, adapt, and keep pushing forward. Your hard work will undoubtedly pay off, leading you to a rewarding and impactful career.
Wishing you the utmost fortune on this expedition through the realms of engineering!
Warm regards,
To strengthen learning outcomes, employability and quality standards by encouraging student centric approach to become the preferred institute for meritorious students.
---
1. Design and deliver academic quality standards with regular pedagogical intervention.
2. Effective active learning mode for laboratory hours with attainment of course outcomes indicators.
3. Strategic attempt to support weak students.
4. Need base faculty development plan with exposure to best practices.
5. Conspire to inspire for creativity, innovation and holistic growth.
Date:07/12/2023
Take up one idea. Make that one idea your life; dream of it; think of it; live on that idea. Let the brain, the body, muscles, nerves, every part of your body be full of that idea, and just leave every other idea alone. This is the way to success, and this is the way great spiritual giants are produced.
-- Swami Vivekanand
(Posted by: Prof. D. N. Tandel)