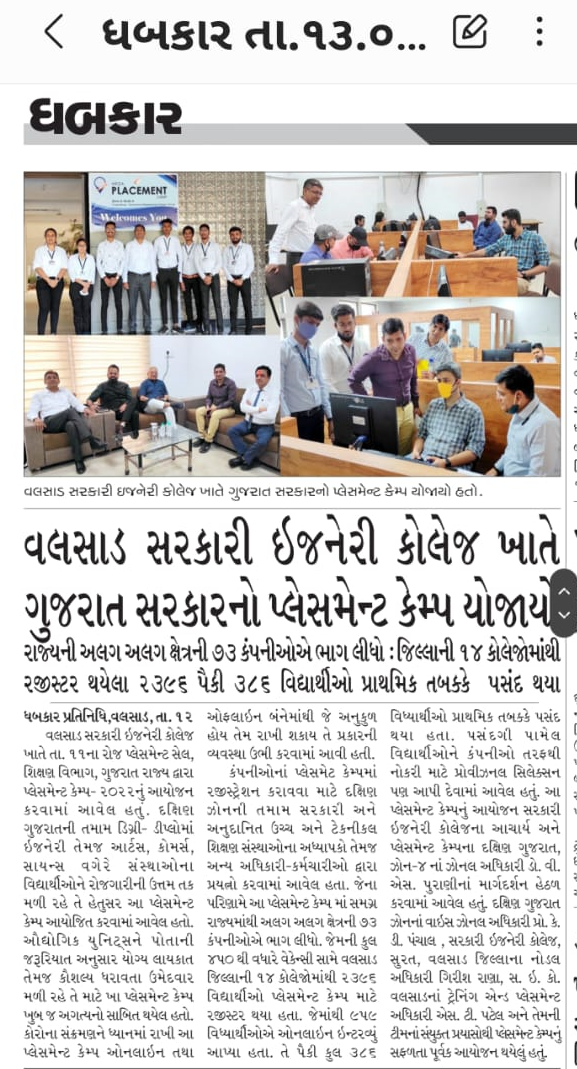 State level placement camp has been organized at GEC Valsad
Dhabkar
13-03-2022
GEC Valsad has secured a place in a catagory of BRAND PERFORMER INSTITUTE in ARIIA Ranking 2021.
Divya Bhaskar
18-01-2022
First Year Environmental Engineering Student of GEC VALSAD has secured Silver Medal in National Kickboxing Championship 2021.
Divya Bhaskar
14-01-2022
Independence Day Celebration 2021
Divya Bhaskar
19-08-2021
Innovation Meet
Surydut Newspaper
15-08-2021

Gyan Shakti Divas Celebration (Valsad District)
Divya Bhaskar
02-08-2021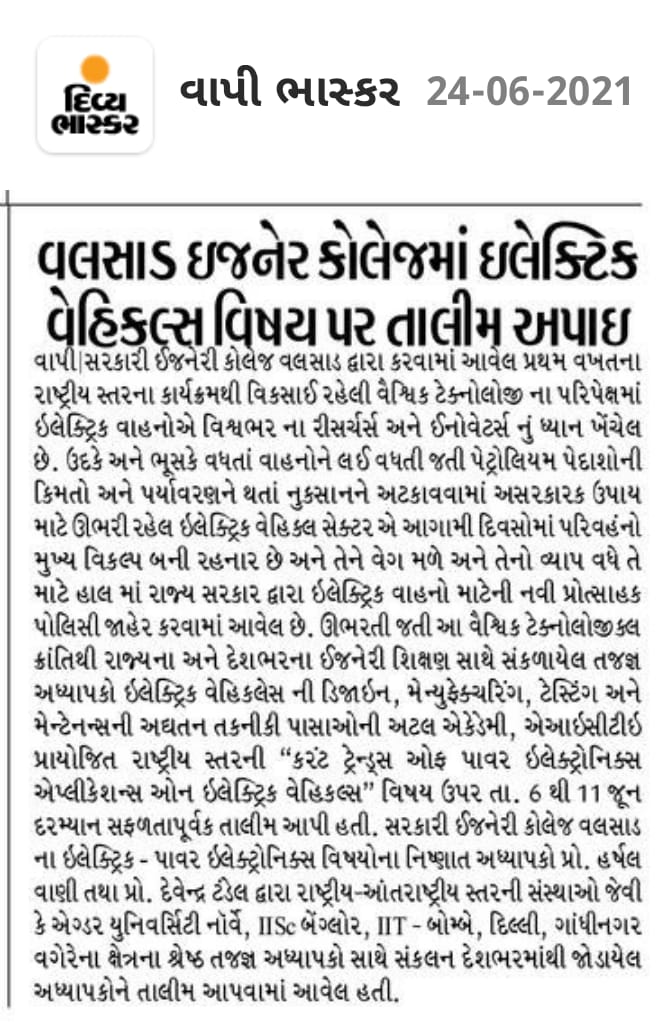 One week STTP on Electric Vehicle
Divya Bhaskar
24-06-2021
Republic Day Celebration
Gujarat Mitra
03-02-2020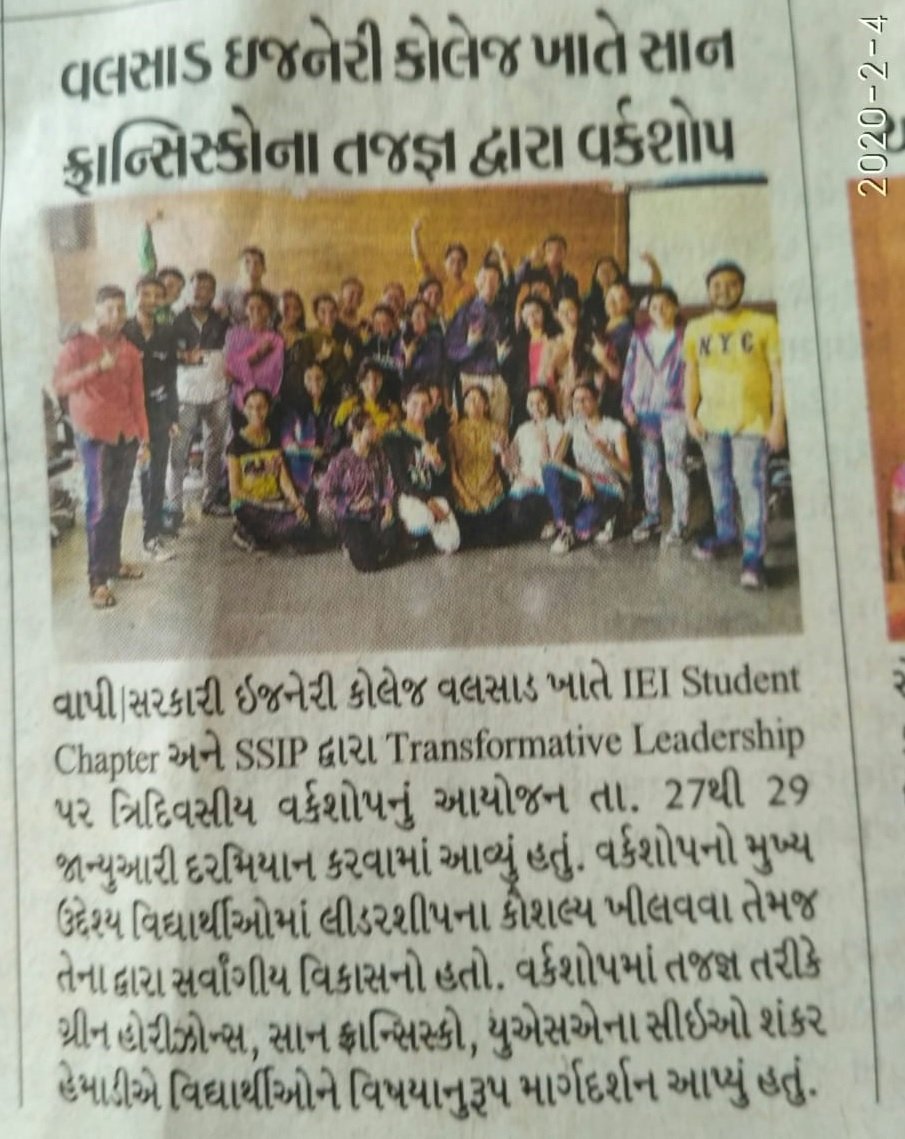 Transformative Leadership by Mr. Shankar Hemade
Divya Bhaskar
04-02-2020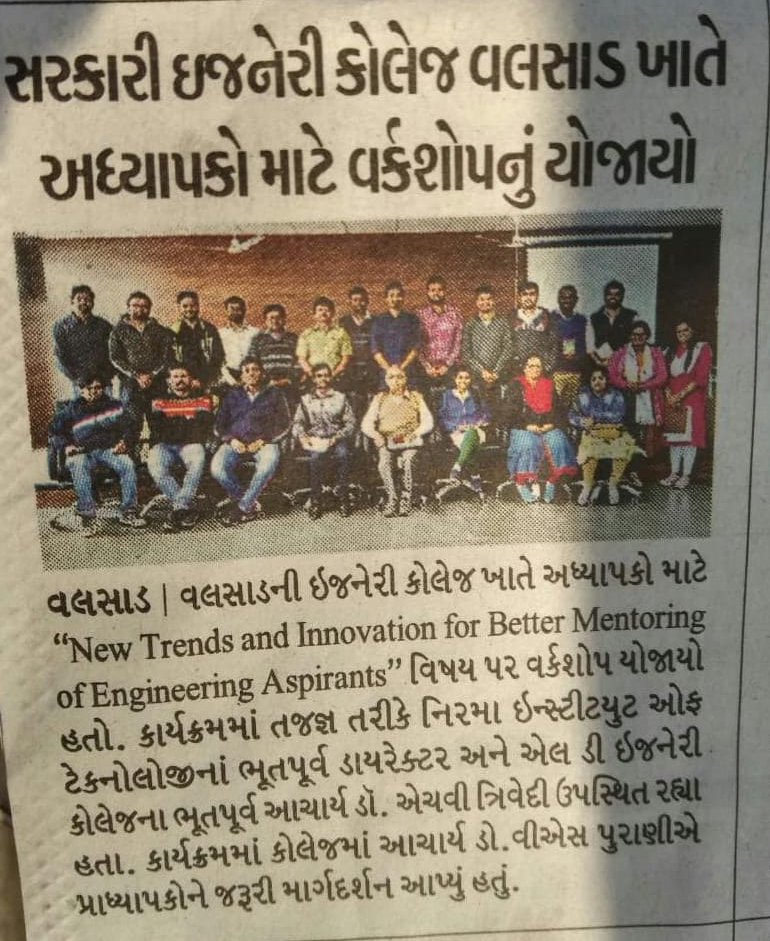 New Trends and Innovation for Better Mentoring of Engineering Aspirants
Divya Bhaskar
05-02-2020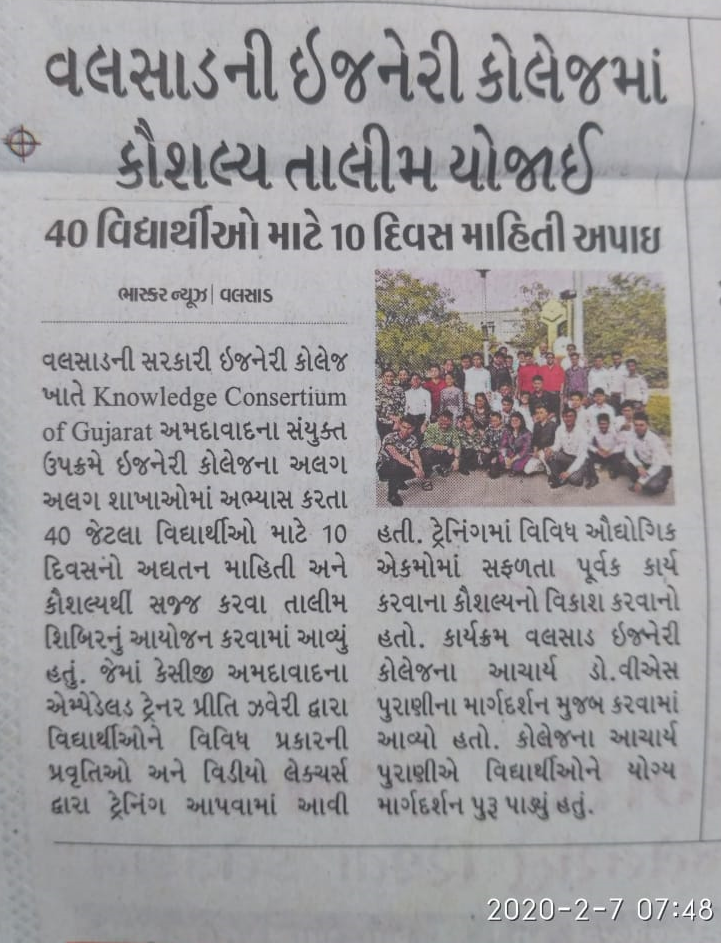 Finishing School Training
Divya Bhaskar
07-02-2020
Finishing School Training
Gujarat Mitra
07-02-2020
Mega Placement Fair
Gujarat Mitra
25-02-2020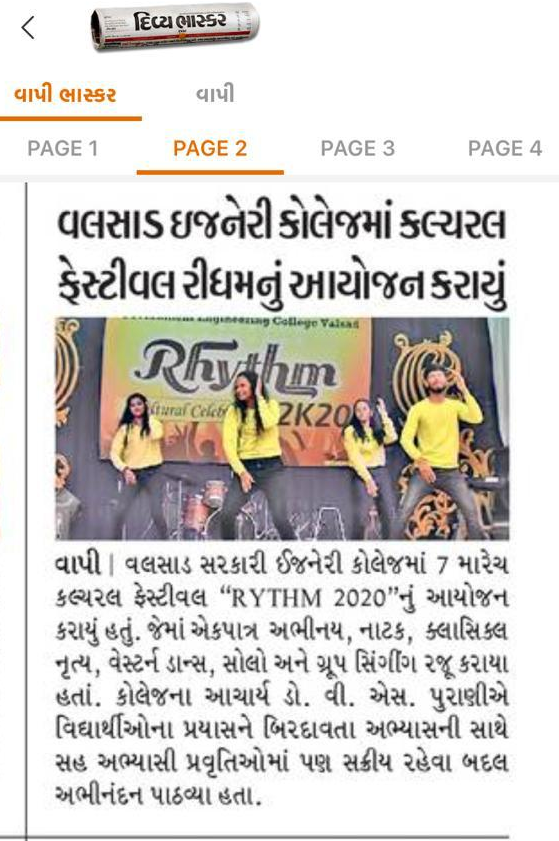 Cultural Festival Celebration "RHYTHM 2020"
Divya Bhaskar
13-03-2020
Online Education during Lockdown
Gujarat Mitra
07-04-2020
Online Education during Lockdown
The Infibimit
07-04-2020