Electrical Engineering
Department Details
Facilities
Faculties

Academic Calendar

Syllabus

Events

TimeTable

Industry Advisory Board
Undergraduate / Postgraduate Programmes
| | |
| --- | --- |
| Programme | Electrical Engineering |
| Year of starting | 2009 |
| Level | UG |
| Intake | 60+3+15 (Approved Intake+TFW+EWS) |
| Contact Email | hodelectrical@gecv.ac.in |
Tour to Electrical Department
Vision
To become a front-runner in bringing out globally competent electrical engineers, innovators, researchers, and entrepreneurs and thereby contribute value to the knowledge-based economy and society..
Mission
To offer and adapt for good quality Under-Graduate programs in electrical engineering.
To provide state-of-the-art resources that contribute to achieving excellence in teaching-learning, research and development activities .
To bridge the gap between industry and academia based on industrial and societal needs.
To provide suitable forums to enhance the creative talents of students and faculty members.
To inculcate moral and ethical values among the faculty and students.
Program Educational Objectives (PEOs)
To impart excellent technical education to young budding engineers to create technocrats and researchers to serve the nation.
To create ethic based professional to give service to society and nation.
To provide outcome based education through effective teaching learning process.
To make an institute of excellence through good governance and value based technical education.
Program Specfic Outcome (PSOs)
Advance professionally to roles of greater electrical engineering responsibilities and/or by transitioning into leadership positions in business, government, and/or education.
Participate in life-long learning through the successful completion of advanced degree(s), professional development, and/or engineering certification(s)/licensure.
Demonstrate a commitment to community by applying technical skills and knowledge to support various service activities.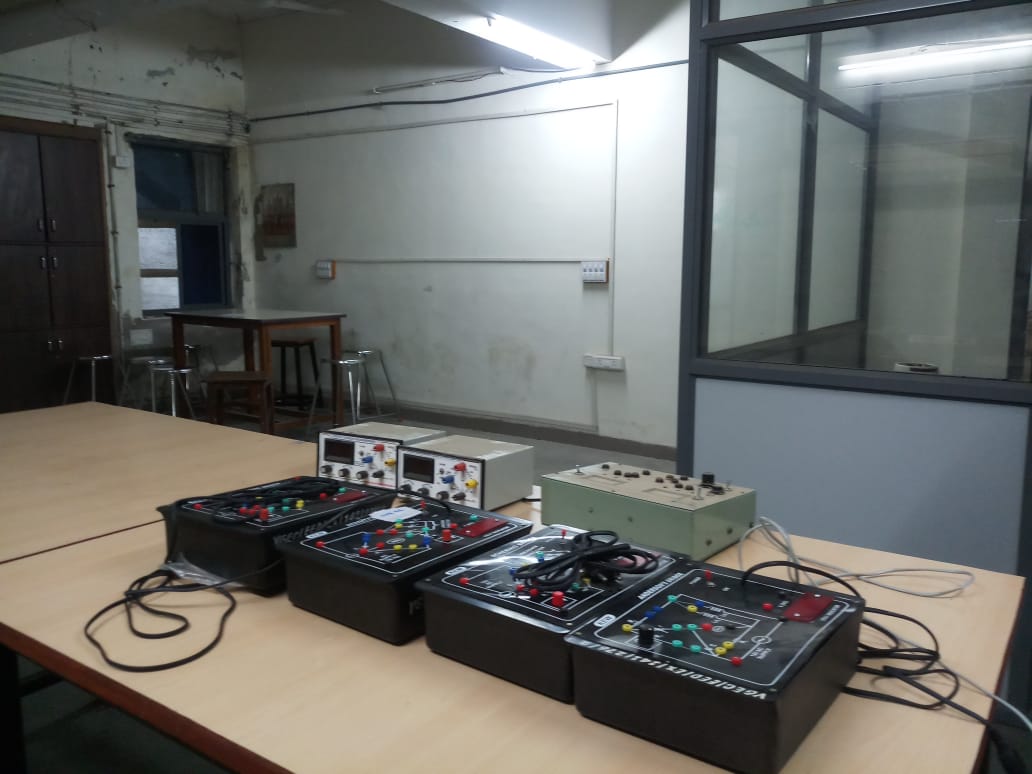 Power Electronics
The power electronics lab enhances the EEE students by providing them the better understanding of the concepts and working of advanced power semiconductor devices and power electronics converters. This lab also provides the platform for the UG students to perform and check their minor project, multi-disciplinary design and major project. Course Outcome: After learning the course the students should be able to: 1. Analyze, operate and design dc-to-ac inverters. 2. Analyze, operate and design of ac-to-dc converters.
Computer Lab
The Computer lab is situated at H-217. Here the students are provided the facility to work on softwares like MATLAB, Keil, Turbo C/C++. Students utilize this lab for working on different subject related softwares as well as to explore e learning material. Students are provided high speed internet facility.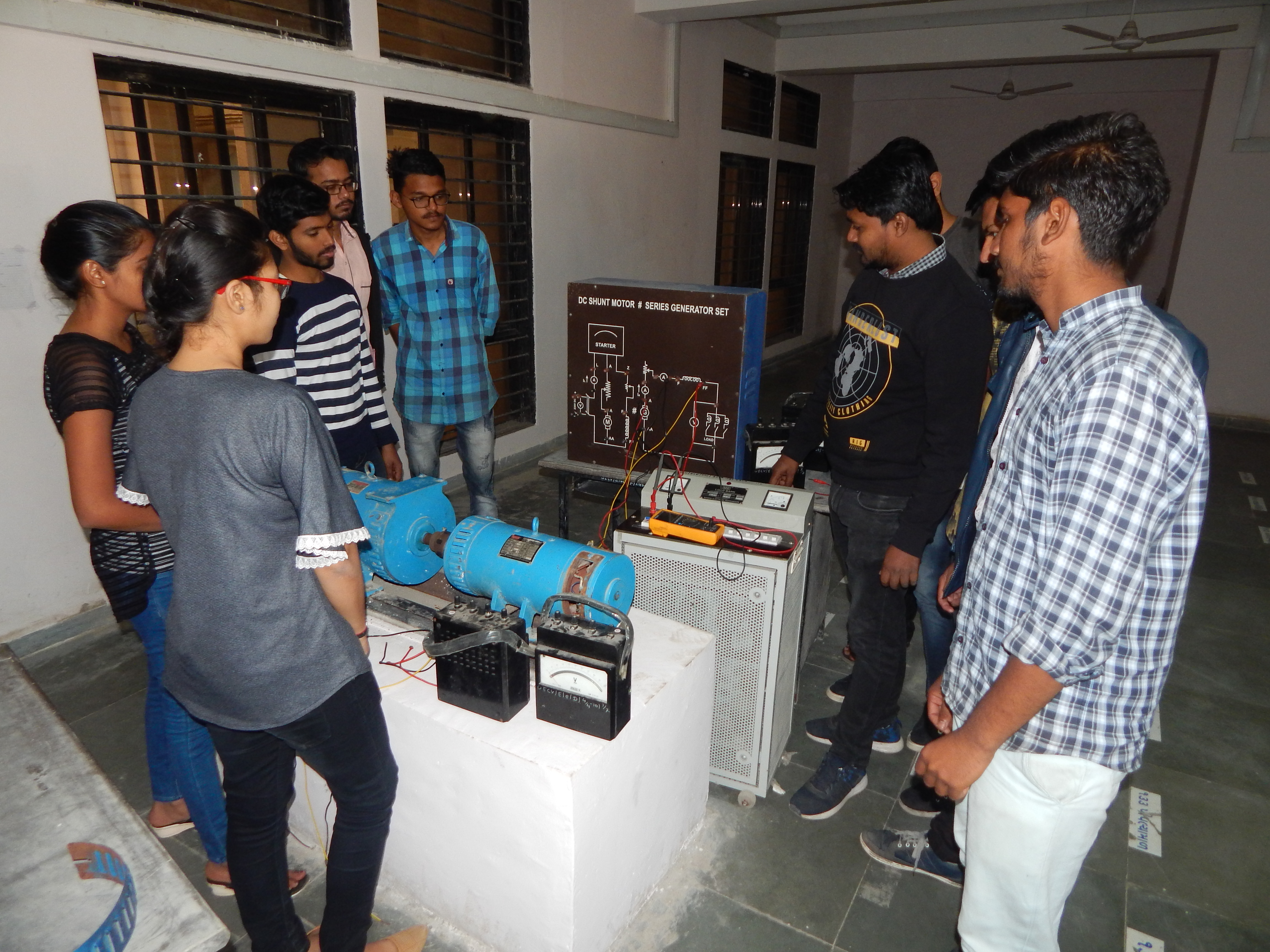 Electrical Machine Lab
Machines Laboratory is mainly to expose the students to the concepts of static and dynamic machines. Both synchronous and asynchronous machines are important and it is desire to analyze their performance. It will help students while working in Industries as operation and maintenance engineer or working with AC and DC drives with incorporation of Power Electronics study. Machine lab consist of single phase and three phase motors, Alternators,Transformer,DC Generator and DC motors, Load banks for loading arrangement and all necessary Rheostates,consumables ,meters, power supply and different types of switches. This is the main lab where experiments like load test on various machines, speed control tests, open circuit tests, short circuit tests, etc are carried out and also wide variety of practical experiments are performed here with combination of different rotating machines. The laboratory is also used for research activities in machines and to carry out project works on energy conversion.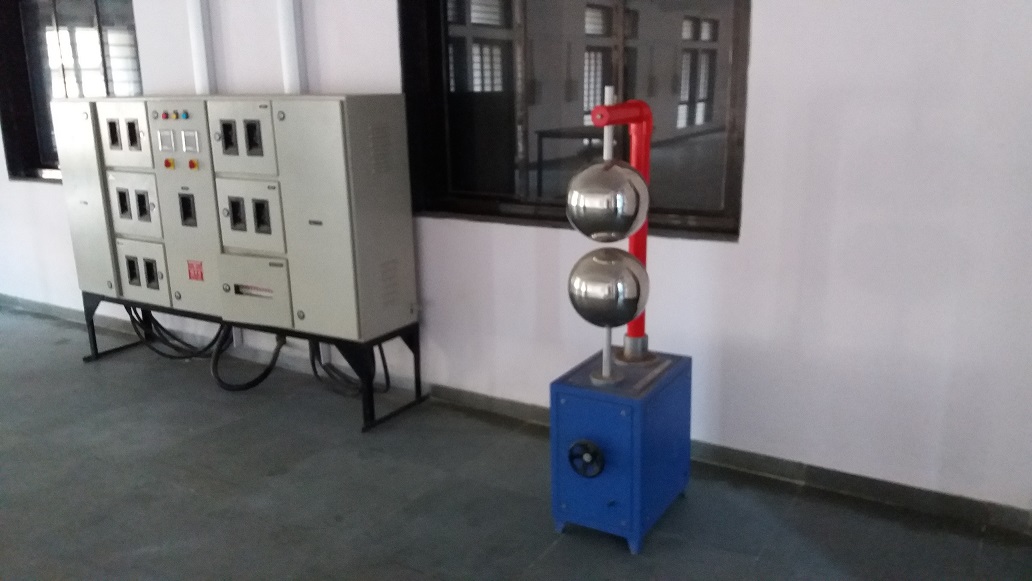 High Voltage Engineering
A state-of-the-art laboratory is designed to provide platform for basic studies about high voltage engineering. This laboratory helps students to understand the various aspects of insulation and phenomenon like lightning and surges in electrical power system. Major Equipment: 100 kVAC and 1. DC test set 2. Motorized oil testing unit, 3. Sphere gap 4. Rod Gap Tester 5. Dielectric Test set 6. Corona Cage

Design Lab (GUJCOST SPONSORED)
The electrical engineering department at government engineering college, Valsad have developed Design Lab sponsored by GUJCOST, Government of Gujarat by spending a total amount of 25Lacs. There is only 8 selected Lab in all over Gujarat and Design Lab at Government Engineering College, Valsad is one of those labs. It is the concept to set up a research lab for students who can work on the fastest-growing field of AVR, ARM, Embedded Sys, Robotics, Android and related technologies i.e. one point solution to aspiring engineers to grab an opportunity to learn the latest technology. Students will be working practically on the latest technology and be industry-ready. GUJCOST have provided all latest available technological lab equipment with the highest quality few of the best are like, Raspberry Pie, Drones with latest cameras, latest DSP kits, PLC Kit, Lab view supported Drives Unit, all types of sensors, image processing development kits, mini computers, Arduino kits and many more.

Analog and Digital Electronics
Analog and digital circuits are the foundation of the electronics industry. Analog circuit mainly refers to the amplifier, oscillating circuit, feedback, various operational circuits, and so on; while the digital circuit includes combinatorial logic and sequential logic. Apart from that, the so-called analog signal means that the analog electronic signal is continuously changing in both time and value. The digital electron adopts binary, which has plenty of pros such as strong anti-jamming ability, high precision, long storage time, terrific confidentiality, and high generality, etc. Digital Electronics includes topics like • Binary codes and Boolean algebra, • Multiplexers & De-multiplexers, • Arithmetic operations, • Flip-flops • Counters and Registers, • Programmable Logic Devices, • Microprocessors, Microcontrollers, etc.,
Power System and Protection
Motivated by the growing demand from the regional power industry for engineering graduates versed in power systems, as well as a need to provide continuing education opportunities for the local power engineering workforce, the Electrical department of Government Engineering College Valsad has designed its Electrical Engineering Power Systems emphasis programs with considering both software and hardware applications. The educational goals of the lab are to provide students with hands-on experience with industry protection equipment and software, enhance the classroom-based course curriculum, and acquaint students with industry standards and design practices. Through software and hardware programs students will get an understanding of modeling transmission lines, load flow study, fault study, CT/PT, Different relays, Fuses, Breaker characteristics and applications, Radial feeder, Parallel feeder settings, Induction motor protection, etc.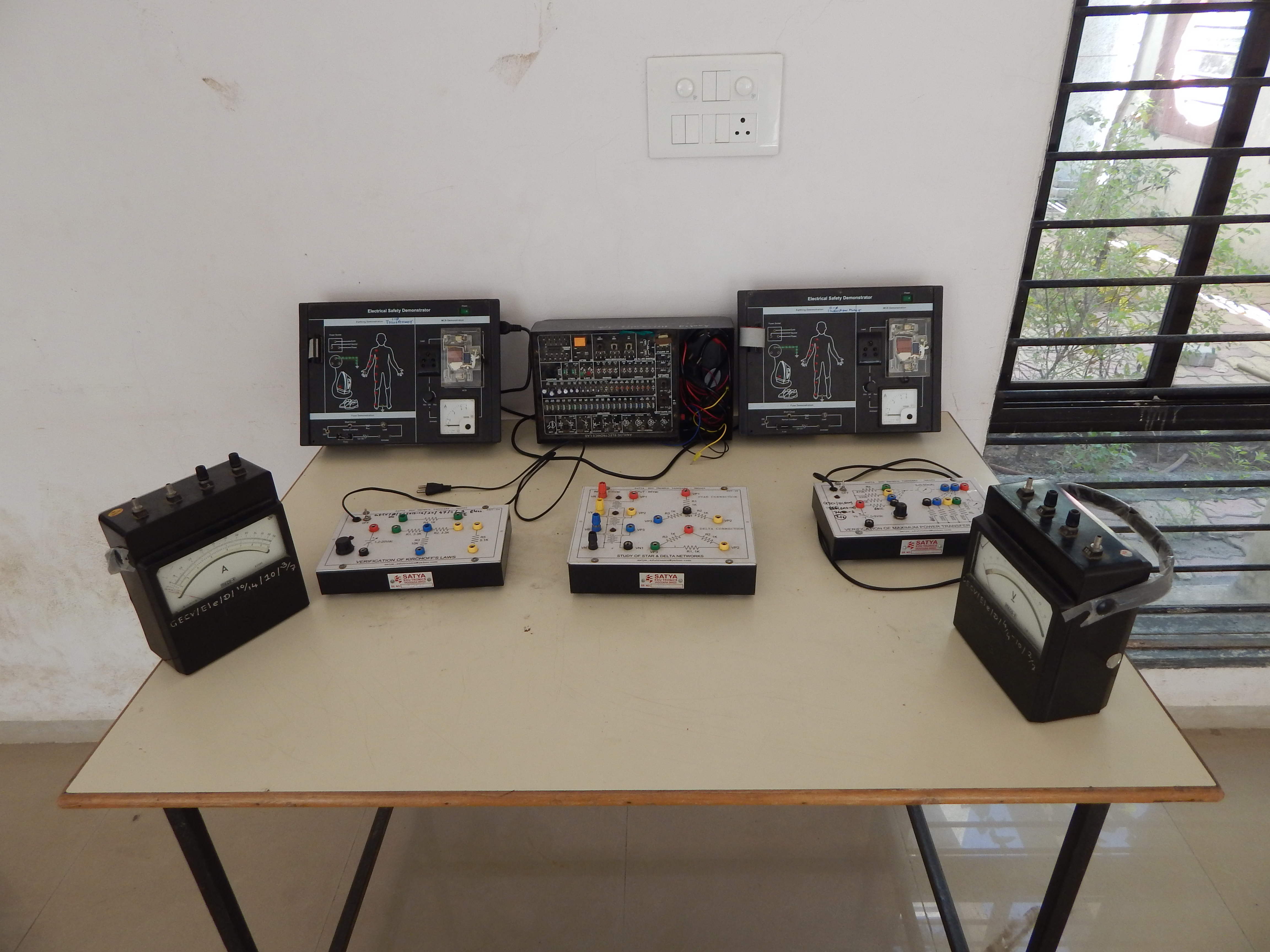 Basic Electrical Engineering
Basic Electrical Sciences Laboratory is used with the institute core course "Basic Electrical Engineering". , the lab has fully equipped setup benches to carry out numerous fundamental experiments in Electrical Engineering. The experiments are designed to expose students to the practical executions of the fundamental theories of Electrical Engineering. List of Experiments: Ohm's Law Kirchoff's Law Measurement of the temperature coefficient of different materials R-L-C resonance 1-Ø & 3- Ø power measurement Star – Delta verification Wiring connection practice Tube light connection Earthing & Protective Devices